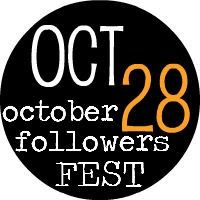 With just two days left before the big day, what better to do than pregame a little and bake up some deliciously sweet pre-Halloween treats!! First on our list, 100% toddler taste test approved - homemade donuts!
We used a recipe from My Baking Addiction
,
and had nothing but sweet (and sticky) things to say! Delicious!
Tonight, after all little monsters are put to bed, we will tackle pumpkin seeds and pumpkin bread, all while thoroughly freaking ourselves out watching zombie movies. Can't wait!